Slime CCG
Slime CCG April 3rd update!
---


A New World to Explore!
When we first started Slime CCG our goal was to include a story mode, a interactive portion of the game where you could move around in the world and meet NPCs to battle! So this month we will be releasing a brand new extension for the game adding a few new things and optimizing the game! This is a prototype and only meant to be a test of mechanics it will be changing over time.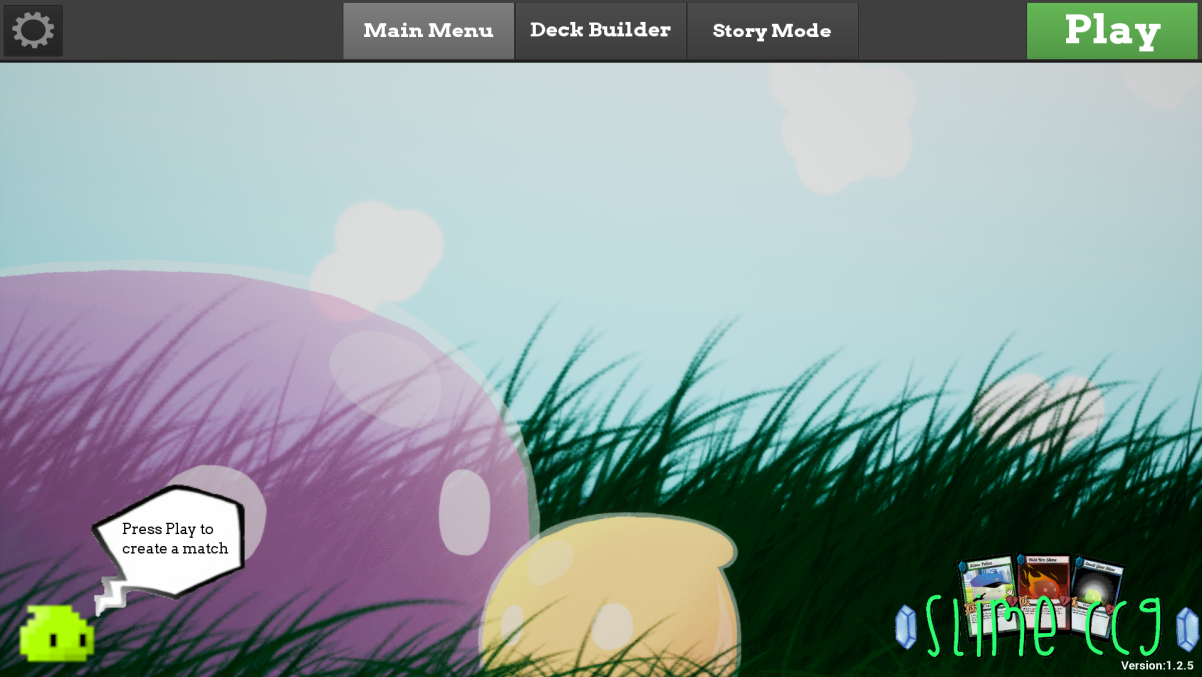 We have added a brand new button for story mode to switch the game mode, this will not interrupt the game in any way and switches the background of the game to a interactive mini game.
As we update the game Story Mode will get new updates and brand new content once it is fully released we will be releasing a new Slime Stone each month, these Stones will offer a multiverse of new content taking you through dozens of new Slime universes to explore, characters to meet, and cards to collect!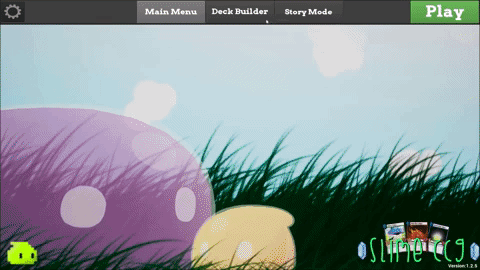 Changes to come!
1. Named Characters
2. Rewards and Unlockables
3. New Story Mode battle system
4. Customization for the main character
Optimizations!
We are always trying to make Slime CCG a better experience for our players, We have added a new graphical settings menu we have made some of the on screen logos smaller and less intrusive. We have also changed the menus fonts so they are easier to read and understand.